LOOKING FOR A SELF-STORAGE UNIT IN REXBURG?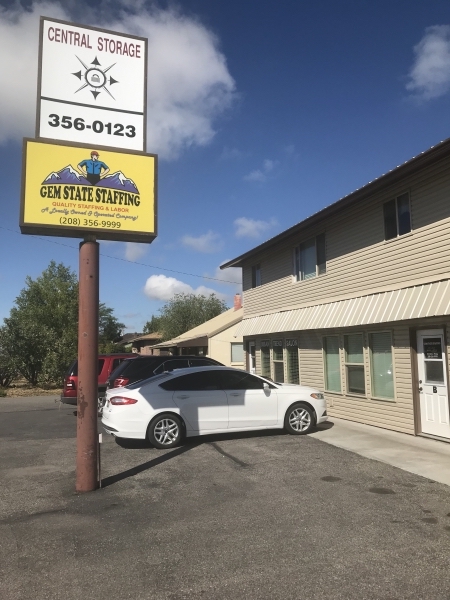 With our new online program, you are able to move into a unit 24 hours a day. If you have any questions, call us today. We are on-call to help you, as we have the program available wherever we are.
HOURS:
Monday & Tuesday: 10AM - 2PM; 4 - 5PM

Wednesday & Thursday: 10AM - 2PM

Friday: 12 - 4PM

Saturday & Sunday: Closed
You can make an appointment by phone if needed, stop by our office, or click to request a storage unit today. So many easy options available at your fingertips! (208) 356-0123
Our locations were built with you in mind. We offer secured month-to-month Rexburg ID storage, wide driveways, quality locks on sale, easy payment options, and so much more. Central Storage has been in business for over 20 years which has allowed us to learn what our customers need.
We are your self-storage solution and provide our customers a top-notch self-storage experience. Our units and professional staff provide consistent high quality service to our customers. At our three locations in Rexburg, Idaho you will find competitive pricing, generous access hours and friendly staff to help plan your storage needs. You can always rely on Central Storage for secure, clean and convenient self-storage solutions.
Stop by our office, call, or click to request your space today! We guarantee an easy Rexburg ID storage experience that you will certainly tell your friends and family about. Call Central Storage at: (208) 356-0123
Convenient, Clean & Secure
Month to month rentals. No minimum term!
Many different size units: 3′ x 5′ to 10′ x 40′
Wide driveways for convenient loading and unloading.
Prices start from $22. Several payment options available.
Professional and knowledgeable on-site managers.
Don't have a lock? Various locks available at a low cost to you.
All ground floor units and wide, roll up doors for easy storage.
Clean, well-lighted, and modern facilities you can rely on.
344 West 4th South  |  424 Pioneer Rd  |  128 E Moran View Rd
Monday & Tuesday: 10AM - 2PM; 4 - 5PM  |  Wednesday & Thursday: 10AM - 2PM
Friday: 12 - 4PM  |  Saturday & Sunday: Closed